Win a Frame Award
Every month, more than 100,000 interior design professionals visit our site. They are looking for inspiration, insights and talent in spatial design. Get your best work in front of them.
Submit your project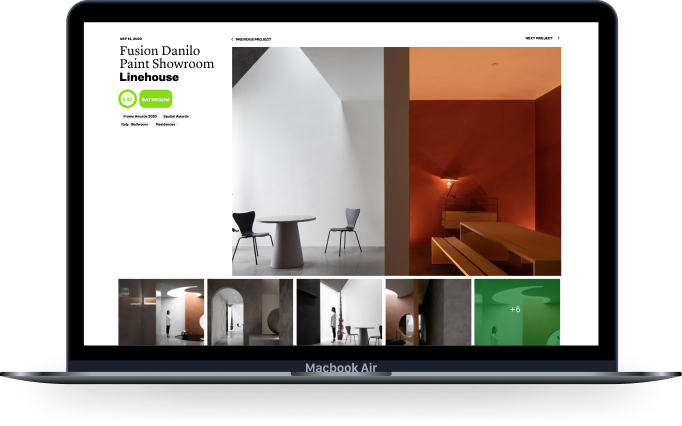 Get your work seen
Always searching for innovation, creativity and sustainability in spatial design, we give visibility to people and projects that otherwise might be overlooked. If you submit your work, it will be seen on all our channels.
Your project will be featured on our homepage and get its own landing page
Your project will be posted on Frame's official Instagram feed
A selection of projects will be included in Frame's newsletters
Your project will be viewed by millions
Submit your project
Our varying jury panels
review, vote and critique
projects on a daily basis
The best spaces are awarded
Interior of the Month or get
an Honorable Mention
All submitted projects will be in
the running to win our prestigious
Interior of the Year awards
Learn from jury critique
Get peer-reviewed by the industry's most democratic and transparent jury. Our curated judging panels represent all professional members of the global interior design industry.
Get instant feedback: our jury votes on a daily basis
Learn from our jury reviews
Witness our monthly live jury critique sessions
'I appreciate all of the thoughtful and considerate details that acknowledge the user's experience'
Join our growing community
Register today and join our global community of interior design professionals. From designers, makers and users to developers, HR managers, photographers and journalists, we welcome you to create an account and connect with other community members.
Sign up and start networking
Become better at your jobs
Help create better spaces for a better life
Create an account
Submit your project
'We are always looking for spatial innovation. Better spaces lead to better lives. Therefore we honour the world's best interiors'